DISCOVER OUR WORLDWIDE DEALER NETWORK
Click on either distributors or authorized dealers to find your nearest Technical Touch outlet
Technical Touch Distributors
Our KYB by Technical Touch Distributors are our sales channels for our professional clients. At our Distributors you can get the wide range of KYB Genuine Parts.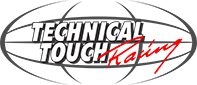 Technical Touch BV,
Ondernemersstraat 20,
3920 Lommel,
Belgium
JOIN OUR WORLDWIDE NETWORK
Do you work in the off road industry? Would you like to join our ever expanding dealer network, which enjoy exclusive discounts on our extensive range of products? If the answer is yes, click on the link below to apply for an account with us.