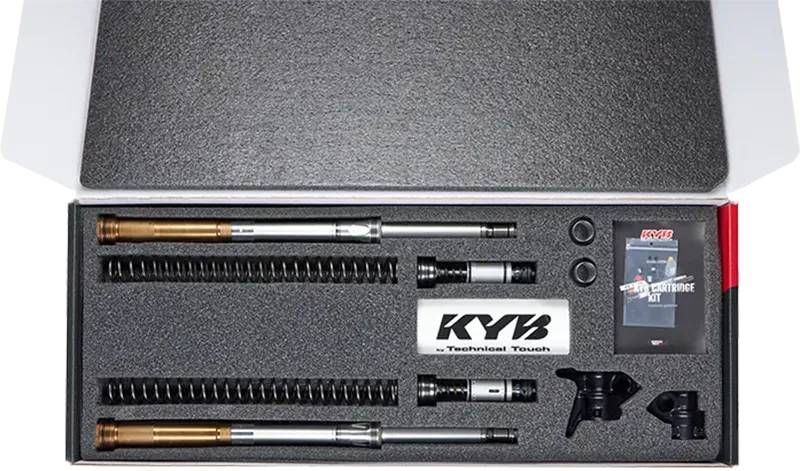 IT'S THE INSIDE THAT MATTERS!
Do you want to upgrade your forks without investing in a new one? Our KYB cartridge kit will take your WP AER/Xplor forks to a new level!
Our cartridge kit will:
convert your WP AER48 forks into KYB AOS Spring Forks
is completely personalized based on the riders weight and bike
maintain the flex of the original inner and outertubes that has been designed for KTM/Husqvarna frames
combine the KYB feel with the KTM/Husqvarna and GasGas character, giving it a very smooth feel, eliminating the harshness while building up a progressive damping profile toward the end of the stroke
Cartridge Kit
AXLE BRACKETS
Included are these Billetproof CNC Machined axle brackets.
These fully anodized axle brackets, are high end products tailor-made to fit your KTM, Husqvarna or GasGas bike.
With their dark black colour, they don't only look good, but they're also more durable than standard brackets!